Come behind the scenes at Lisa's The Golden Age Collection look book and campaign shoot. From hair and make-up to lights, camera, action – get the entire behind the scenes action below!
We were very fortunate to have the opportunity to photograph my recent collection The Golden Age at my close friends home in the Eastern Suburbs of Sydney. Such a beautiful home, influenced in design by the decor and gardens of the South of France and the great homes of the Hamptons.
With 15 gowns and all the coordinating accessories to shoot there was no time to lose, so the talented team got to work.
The theme of the photo shoot was to be the glamour age of Hollywood to best suit the collection of French lace, liquid silk, and embellished gowns that encompass The Golden Age collection.
Our model Liga was engaged at the time to the photographer Anton, my next blog will showcase their amazing wedding images in a chateau in Provence.
---
TALENT TEAM
Photographer Anton Zemlyanoy of Blanche Photography
Model Liga Melne of Chic Models
Hair and Makeup Chisato Chris Arai
Flowers Christopher Doblo
Location Eastern Suburbs home
Styling Lisa Gowing
---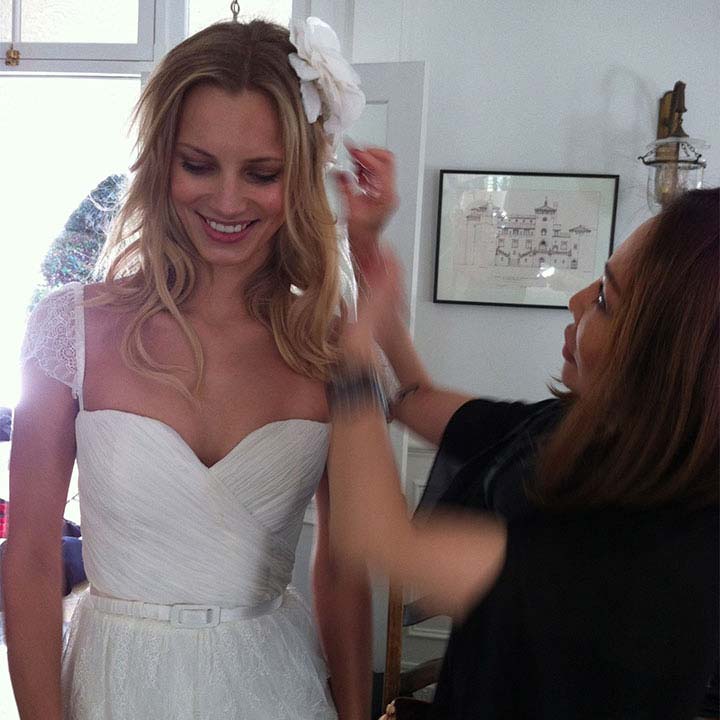 Chris prepares Liga's hair for the first shot of LUELLA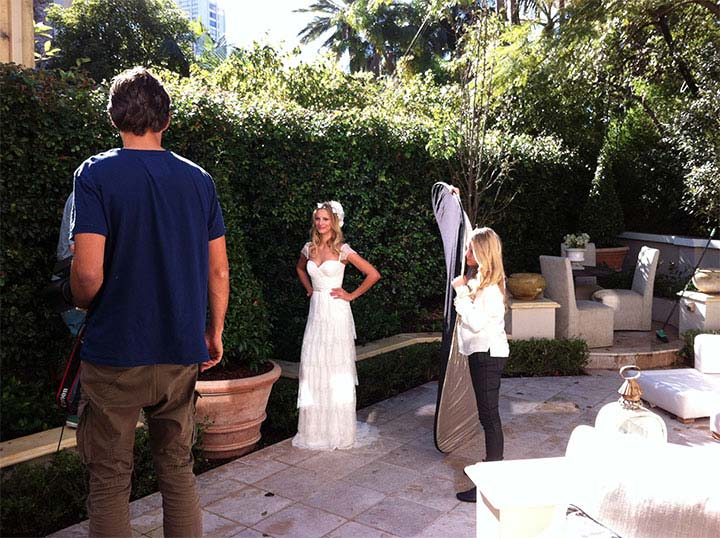 Anton has the LG talent team assist with the lighting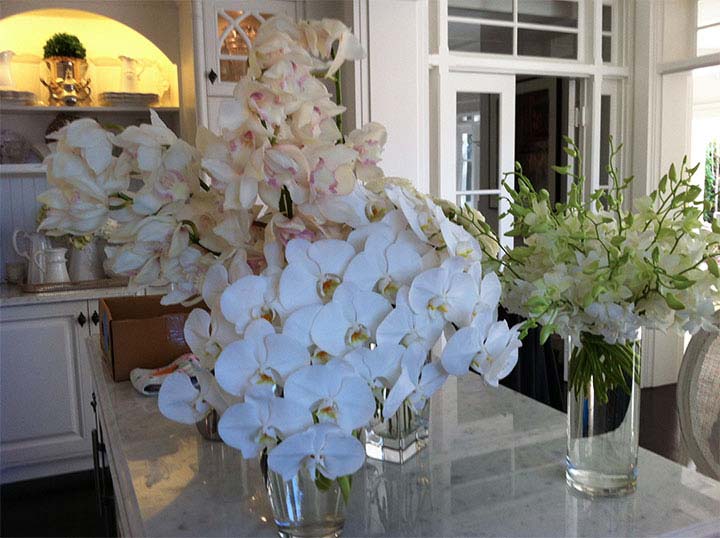 The beautiful orchids are ready for their close up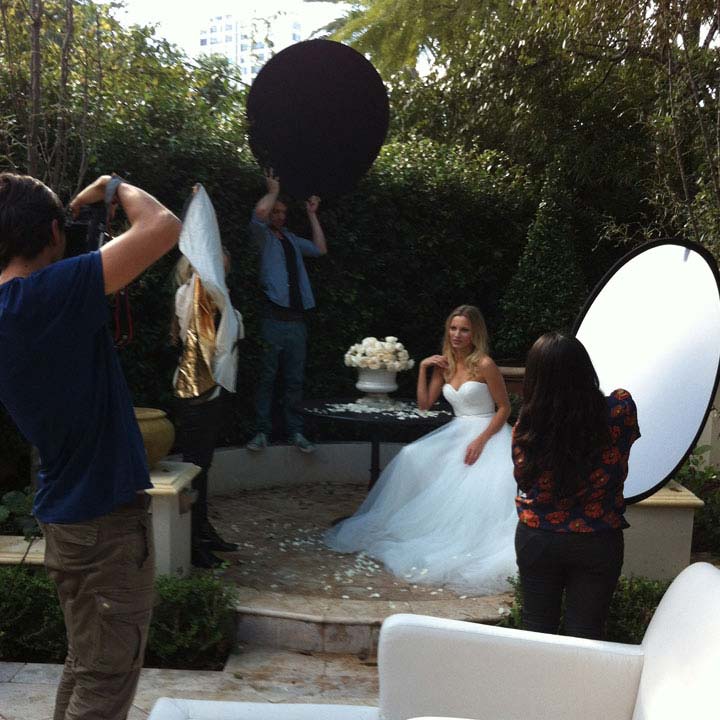 Everyone gets in on the act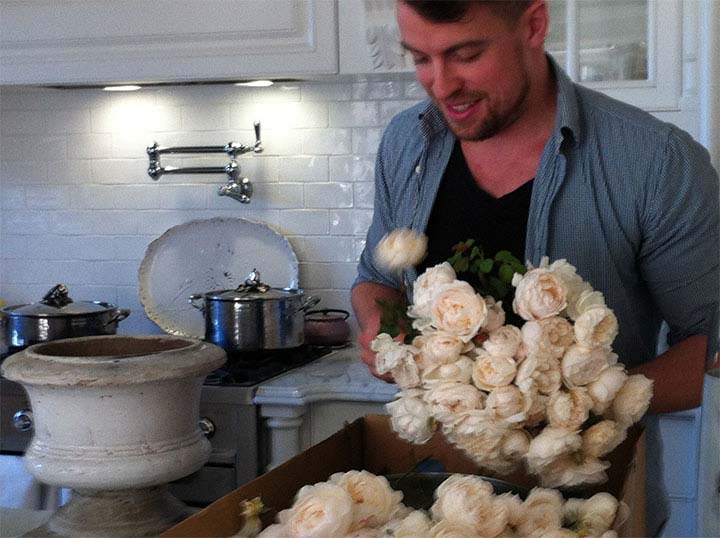 Florist Chris prepares the roses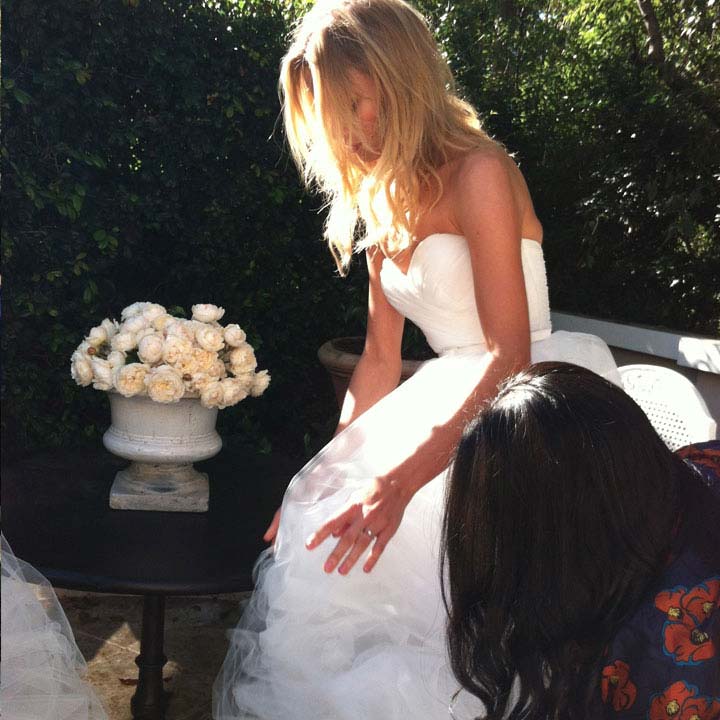 Alice arranges the tulle layers in the ELSA skirt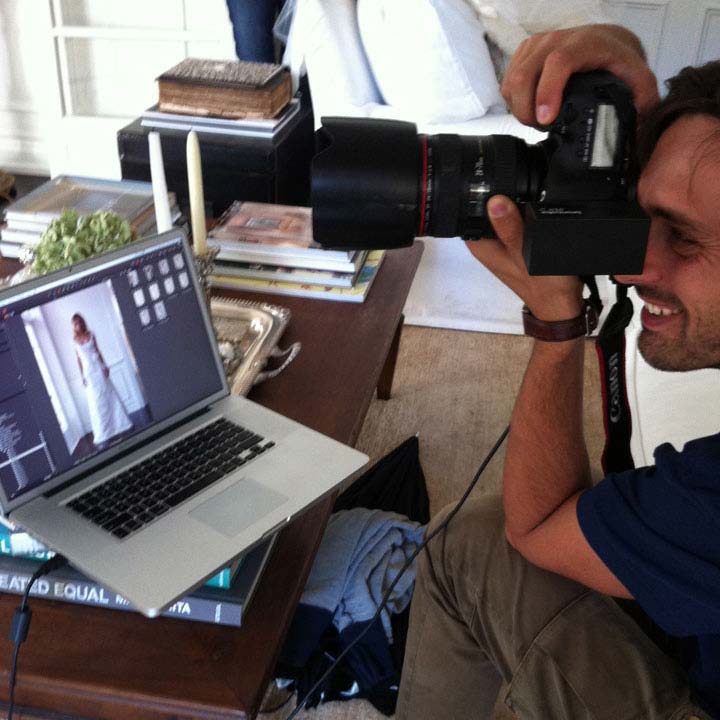 Anton checking the lighting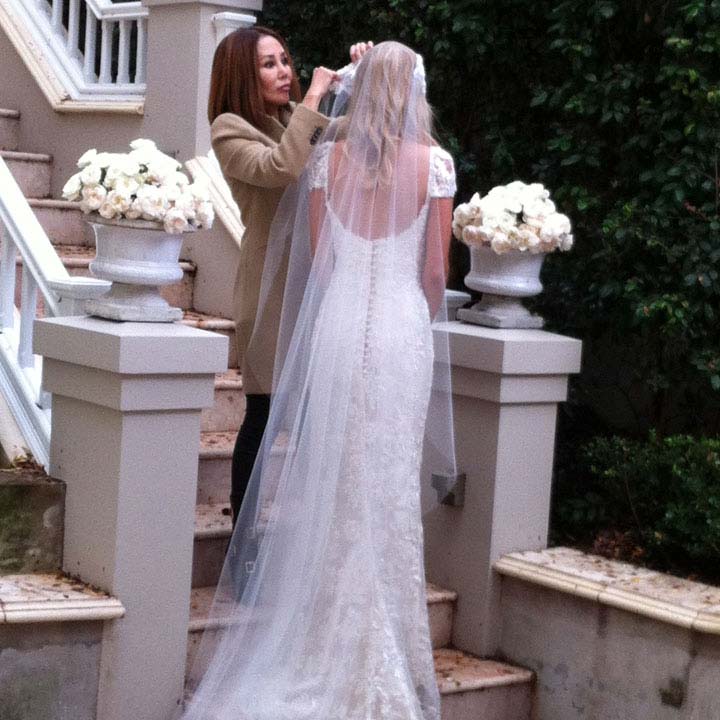 The LACE CAP veil to go with DELPHINE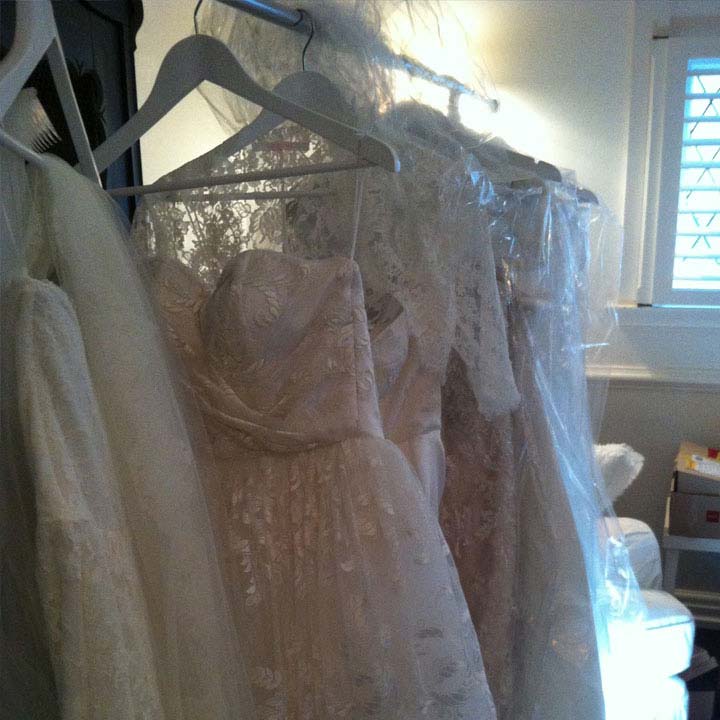 Racks of gowns and accessories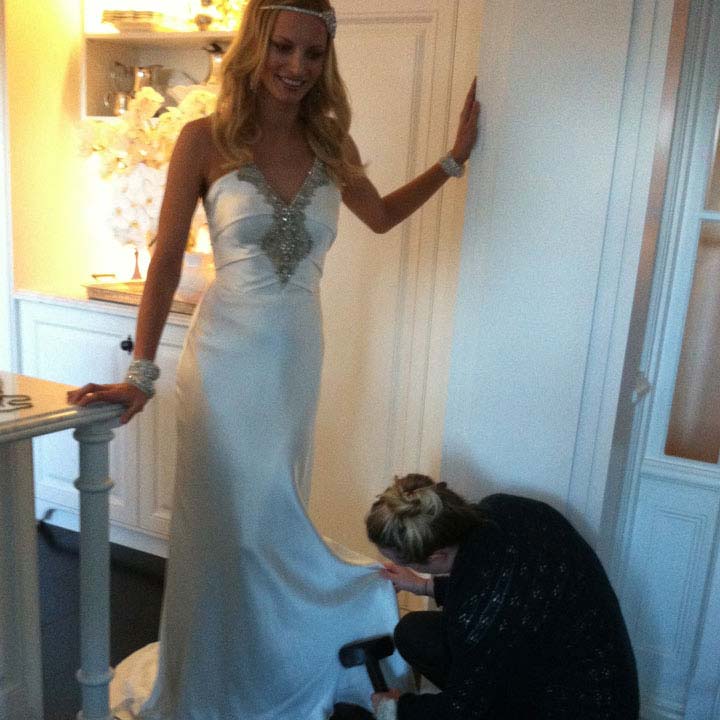 Teniele gives JADE some steam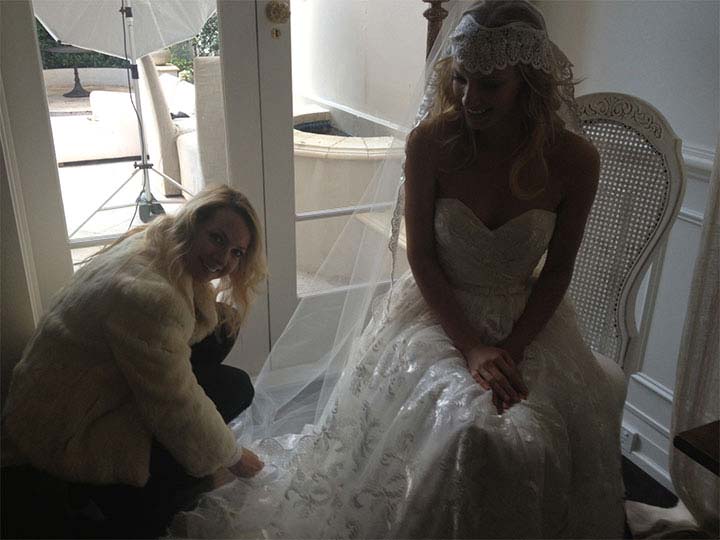 Lisa arranging the LAUREL hem and LEAF veil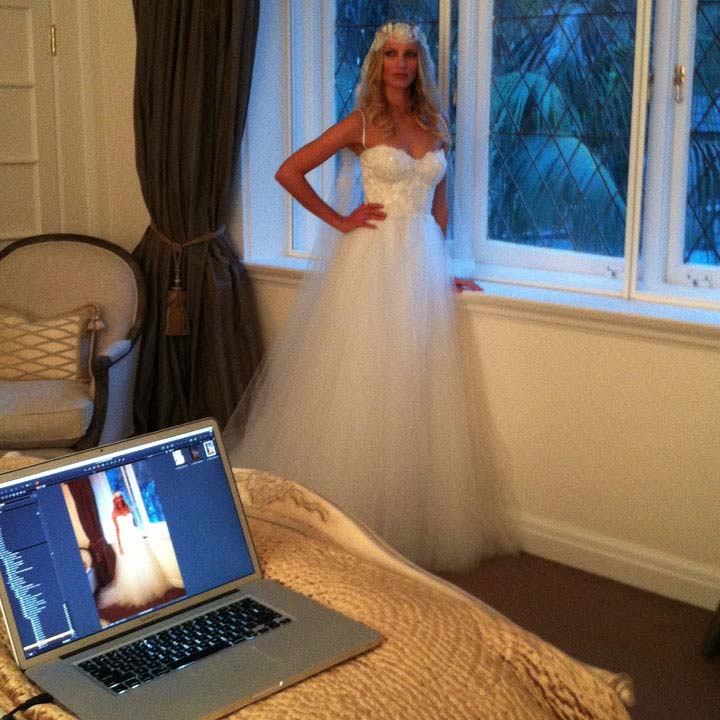 ISLA as the sun sets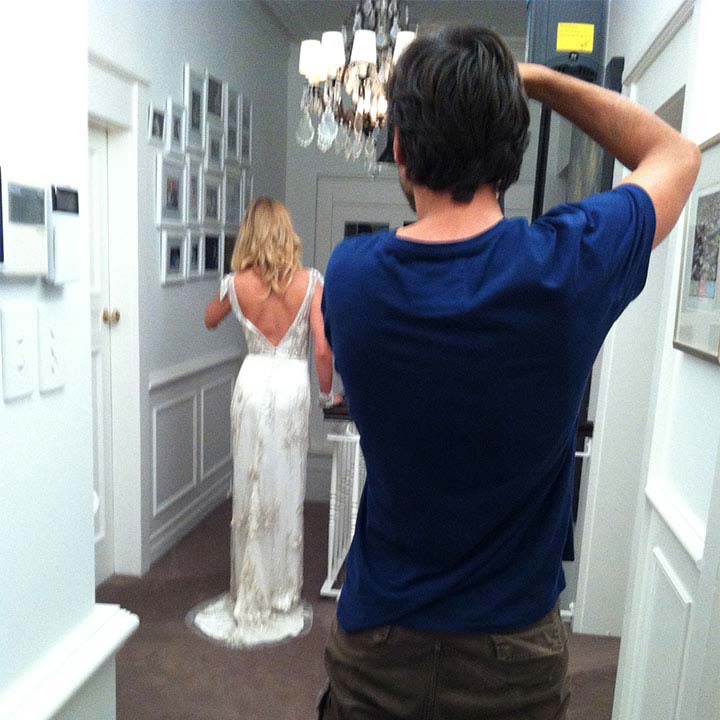 Anton capturing the back of MILLICENT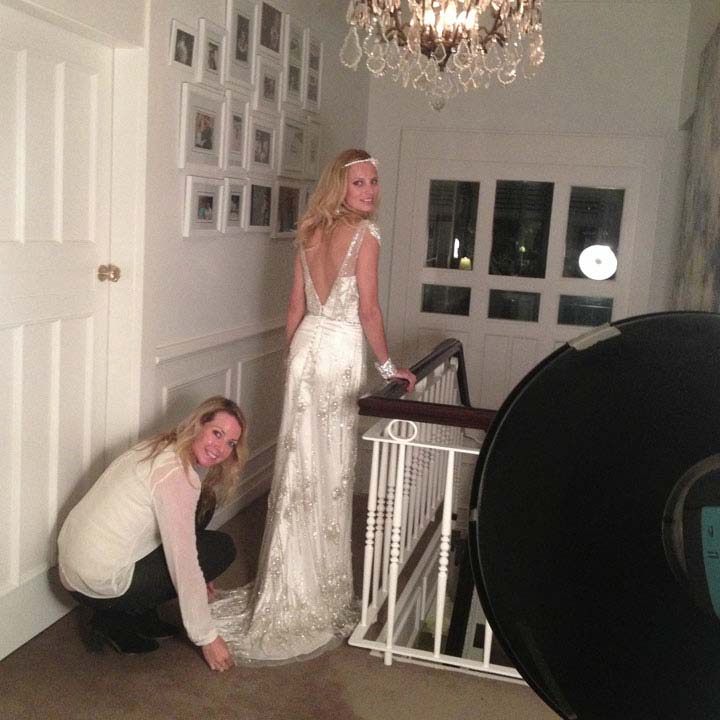 Lisa getting the shot just right